Enhance Your Space with Elegance and Functionality: Learn all about the different varieties of Window Glass!

They are the most basic type of window glass. Eventhough it is not as insulated and soundproofed as other glasses, it is still used in some applications due to its affordability. In addition, it is not as energy-efficient as other types of glass.

Two layers of glass with a sealed space in between, which is often filled with insulating gas like argon or krypton. This design provides enhanced thermal insulation, reducing heat transfer through your window!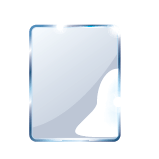 It provides privacy by reflecting most of the incoming light, making it difficult for people outside to see inside during the day. Also, reflective glass reduces the amount of heat and glare transmitted through the window.
Manufactured by adding colorants during production, reducing the amount of visible light transmitted through the glass. It helps to reduce glare, control light levels, and block a certain percentage of harmful UV radiation! It is perfect to minimize heat gain from sunlight, reducing the need for air conditioning and improving energy efficiency.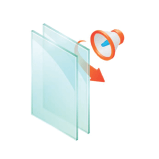 If noise reduction is a priority, soundproof or acoustic glass is an option. It is specially designed to minimize noise transmission, making it ideal for houses located near busy streets, airports, or other noisy environments! Acoustic glass is often thicker and heavier than standard window glass.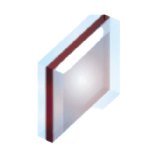 Made of two or more layers of glass with an interlayer of plastic. It offers improved safety as the interlayer holds the glass together when shattered, reducing the risk of injury from broken glass. In addition, provides sound insulation and can enhance security given that the interlayer makes it more difficult for potential intruders to break through the glass! 
CLICK HERE TO GET A QUOTE
Are you looking for windows in Your state?
Enter your Zip Code to find the best installers in your area.